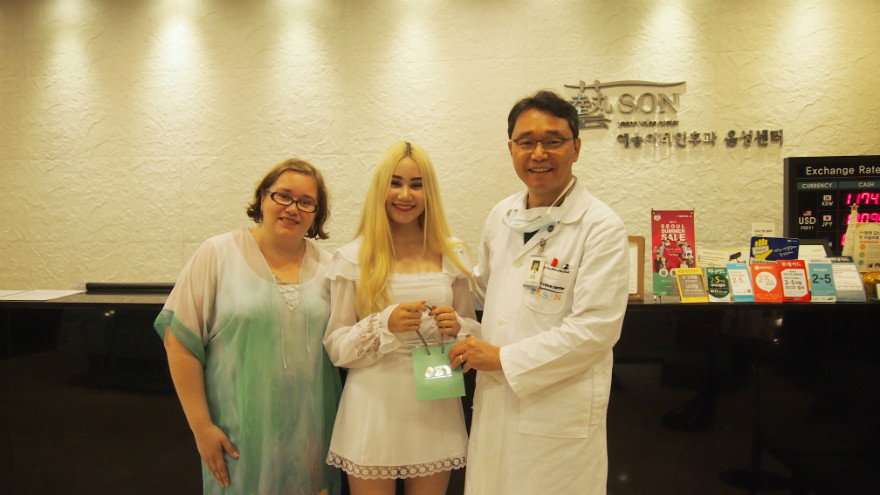 Since 2011, YVC has been participating in the Medical Charity Program sponsored by KHIDI. Its aim is to medically help child patients from developing countries and to promote Korea's advanced medical technology.
This time this special offer was given to Elina Trofimova, a child patient from Russia who was diagnosed with Laryngeal papilloma.
Elina lost her voice at the age of 5 and did not even get a proper diagnosis. After having difficulties in breathing, she was later diagnosed with laryngeal papilloma in Russia. Since then she spent more than 4 months in the hospital for an year undergoing several operations but symptoms got worsened and could not receive any more treatment due to financial difficulties.
Eventually Elina reached out to YVC and was able to receive a full treatment for no cost by the Medical Charity Program. To prevent the recurrence of disease and breathing difficulties, Elina had undergone two surgeries in YVC and returned home. YVC promised follow-up cares for Elina.
Dr. Kim, the director of the Yeson Voice Center stated that "It is sad to see many child patients lose their life because in countries where medical technology is underdeveloped, Laryngeal papilloma is classified as an incurable disease. Through Medical Charity Program, my goal is to give bright hopes, to these young children and to their families."